Why Attend?





Adapting Your Business In Turbulent Times
3:00pm pst
Opening by Victor Pena
Introducing the event and speakers. How to get through these tough times and getting ready to grow after this.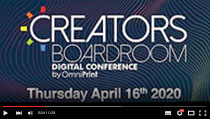 Digital Marketing During A Pandemic

3:20pm pst
Digital Marketing Panel by Victor Pena, Ryan Wood, & Sergio Ramirez
Because of recent shelter in-place orders, there are now more people online than ever. Learn from the winning digital marketing team at OmniPrint how you can properly utilize digital marketing to convert digital traffic into sales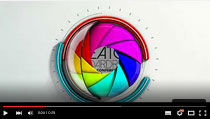 Scale & Streamline To Maximize Production

3:40pm pst
Workflow Optimization Panel by Eric Deem & Edgar Pena
Eric & Edgar are DTG veterans who have produced millions of printed garments on-demand so they will be sharing their expertise to teach the best methods for workflow, staff, maintenance, and more! Learn the best ways to scale your business online while streamlining your pro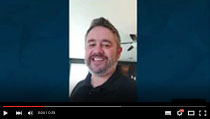 Artwork Is Essential
4:00pm pst
Art Preparation Keynote by Dane Clement
The founder of Great Dane Graphics shows you the importance of proper art preparation and what you need to know about succeeding with having the best quality artwork for your digital business to thrive online.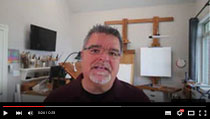 Domination Selling In The New Economy
4:20pm pst
Sales Keynote by Joe Semaan
Learn from a leading sales coach how to evolve your sales habits and skills in this new economy to drive revenue growth. Avoid common sales patterns and transform your sales approach to succeed during these unprecedented times!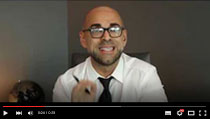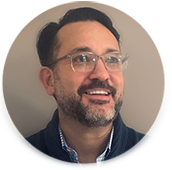 SURVIVE & THRIVE: The Art of the Promo Market

4:40pm pst
Chip Danby
Creativity, thought leadership, trust and relationships drive the growing $24 billion promotional products market. Chip Danby will provide you with insight and tools to meet the ever-changing needs of the promotional distributor. Now is the time to diversify, take the PROMO Challenge and watch your business grow. #PROMOtogether

ROI: All About The Numbers

5:00pm pst
ROI Keynote by Chuck Burwell
It's key to make sure you're making money with your business and your equipment especially in these unprecedented times. It's all about the numbers with Chuck so learn how you can price your products to ensure you're generating the revenue needed to stimulate the return on your investments!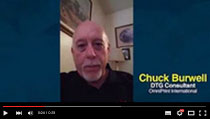 Women Empowerment Panel

5:20pm pst
Tania Aguirre, Meryl Katlin, Adrienne Palmer & Courtney Ring
Panel with Tania Aguirre, Meryl Katlin, Adrienne Palmer, & Courtney Ring Tania Aguirre hosts this panel featuring female icons in the print industry who will be sharing tips and tricks for navigating your business through this COVID-19 situation. Featuring Meryl Katlyn (Owner of Type Styles), Adrienne Palmer (Chief Editor of Big Picture & Screen Printing Magazine), and Courtney Ring (Regional VP of Capital One).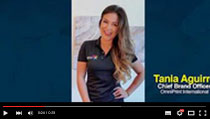 Wake Up & Make Money With Heat Transfers

5:40pm pst
Keynote by Josh Ellsworth
Heat Transfer technology is among the leanest, cleanest and most versatile out there. Join Josh Ellsworth as he demonstrates what it takes to print products with a heat press while making maximum profit. He'll share concepts that will help you to rethink what's important to your business and challenge you to get intentional as you build or rebuild your business. Attend and you might be surprised to find out how far heat transfers have advanced.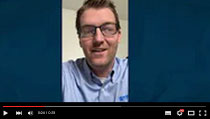 Navigating Financing During Challenging Times

6:00pm pst
Keynote by Robin Franks
Robin Franks of CIT shares new programs being offered and other finance tips for navigating this economic climate as well as qualifying for a lease or loan as a small business.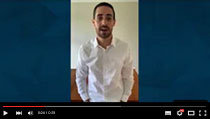 Goals & Motivation From A Viral Entrepreneur

6:20pm pst
Motivational Keynote by Ryan Moor of Ryonet
Keep active, motivated and use goal-setting to stay in the driver's seat during ever-changing times. In this session you will learn proven methods to write, review, and track your goals as well as strategies to shift and pivot quickly during changing times.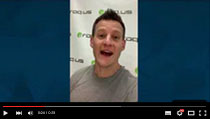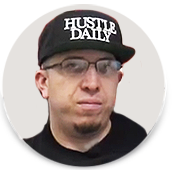 How to Build a Millionaire Clothing Brand

6:40pm pst
Keynote by Mario Tovar
Mario will break down the key steps to creating a brand from the ground up, getting it into retail locations, scaling sales and creating a vertically integrated solution that you can branch off various brands from.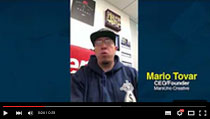 Q&A Session

7:00pm pst
Text or comment in questions for the panels and we will answer them live.
More TBA!
Register Now!
Registration
Fee: