Victor Pena
OmniPrint
Victor Peña is the experienced and proven President/CEO of OmniPrint International Inc, a leader in the Direct To Garment Print Tech industry. Focused on massive revenue creation through leading-edge performance; Victor built OmniPrint from scratch, taking his small tech startup from zero to generating millions in sales today! With innovative products such as the premier quality FreeJet 330TX Plus DTG Printer and speedy Cheetah Industrial DTG, Victor has brought OmniPrint to the forefront of the industry, championing them prestigious accolades such as the SGIA Product of the Year 2016-2019 and the INC.5000 Fastest Growing Private Companies 2018-2019. Victor has taken the definition of CEO to new heights with his hands-on approach with OmniPrint; successfully helming global business growth, digital marketing domination, and innovative DTG technology that continues to take the industry by storm. "Lead by example and empathy while obsessing over progress and 10X activity," - Victor Peña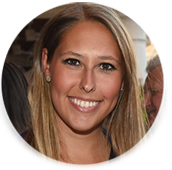 Adrienne Palmer

Screen Printing and Big Picture magazines.
Bio: Adrienne Palmer is the editor-in-chief of Screen Printing and Big Picture magazines. She joined Big Picture magazine in 2012 after graduating from Ohio University's Scripps School of Journalism with a BA in magazine journalism. During her time with Big Picture, she has held the roles of assistant editor, associate editor, and managing editor; she added sister publication Screen Printing magazine to her resume in 2019. She is a 2019 Folio Top Woman in Media; spearheads Big Picture's annual Women in Print Awards and Best of Wide Format Awards; leads Screen Printing's annual Rising Stars Awards; is on the board of SGIA's Women in Print Alliance; and represents the Big Picture and Screen Printing teams at numerous industry events year-round.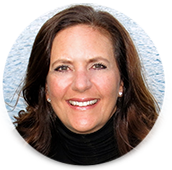 Courtney Ring

RVP Sales, Capital One Spark Small Business
Courtney Ring, RVP Sales, Capital One Spark Small Business, has over 20 years of experience in the B2B Payment space. Having spent the majority of her career at American Express, where she started as an individual contributor and developed into a dynamic Sales Leader. Courtney was also with Taulia where she led the North American Sales Team, selling Electronic Invoicing, DynamicD iscounting and Supply Chain Financing in the Enterprise Space. Most recently, Courtney led the Sales Team in a new line of business for Comdata, a SAAS based electronic invoicing and payment solution, in the Small/Mid-sized business space.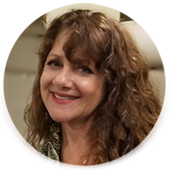 Meryl Katlin

TypeStyles Inc and MakeATeeOnline
Owner of TypeStyles Inc and MakeATeeOnline Meryl is a native of Philadelphia, Pennsylvania. After her family moved to Florida she attended University of Florida and the Fort Lauderdale Art Institute where she majored at both in Graphic Design. Her early beginnings in the graphic world showed her wide range of print production techniques. She worked in Color Separation, trade press shops and newspapers. Her super creative entrepreneurial spirit just pulled her along as she started 2 companies while working full time. One was a glass etching business and the other a birth announcement company. She started TypeStyles Inc in the 90's and it steadily grew as her connections to customers and their needs grew. She started MakeATeeOnline in 2012 and expanded her presence nationwide. Meryl's company services printing, apparel and graphic design needs of corporate and retail clientele. Her spirit lives in the forefront of the apparel design business. She loves creating, designing, marketing and implementing artistic techniques."Being both a creative individual and businessperson is a challenge, I never know when to stop" ~ MK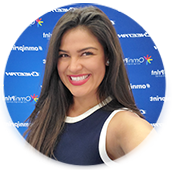 Tania Aguirre
OmniPrint
An International Business major from CSU Los Angeles, with a Minor in Economics, Tania has developed her career on the branding world by representing some of the largest companies in the world such as Anheuser Busch, Southern Glazer's Wine and Spirits, as well as other iconic brands throughout the years in different countries. Tania had the pleasure to join OmniPrint International in 2018, where she brings value in various areas such as liaison between the company and other partner organizations, as well as anything relating to branding. Her expertise also includes trade show planning, logistics and executing. OmniPrint International's mission to "Inspire and overdeliver" is something that she is passionate about, additionally that mission is engraved to her mindset.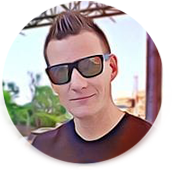 Ryan Moor

Ryonet
"Stay Hungry, Stay Foolish" a Steve Jobs quote taken from the Whole Earth Catalog and lived by Ryan Moor over his 16-year career in this industry. It began by #poweringtheprint and helping over 150,000 screen printers start and grow through Ryonet® and has since expanded to ignite movements and communities with passion and purpose through ROQ and Allmade®. In March when COVID-19 hit, Ryan began immediately to pivot his business making masks instead of t-shirts and medical equipment instead of screen-printing presses. To help motivate and inspire the garment industry, he started a vlog called the Viral Entrepreneur to document the journey as we #PressOnward together. @ryanmoor www.instagram.com/ryanmoor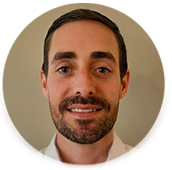 Robin Frank

CIT
After graduating with a finance degree during the 2009 recession I decided to go into financial sales. After working with CIT for over 10 years and working myself up the ladder, I was able to reach the highest sales level and also become a team captain to 10 other reps. Throughout my career I have had the pleasure of working with businesses of all types, sizes and from all areas across the country. Providing capital to small business to help them grow has always been a passion of mine, especially during these times where customers need access more than ever.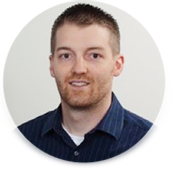 Josh Ellsworth

Stahls'
Josh Ellsworth is the SVP of Dealer and Enterprise Sales for GroupeSTAHL. Josh believes in hands on management and getting into his customers shoes. He is best known for his educational content which includes training on sales, marketing and printing apparel. He loves to help business owners find new opportunities and overcome challenges in their decorating businesses. His latest project is the "Heat Press for Profit" Podcast which highlights casual conversations with apparel decorators twice a month.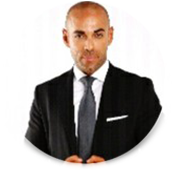 Joe Semaan

Joe Coach
Has a reputation for doubling and tripling sales conversion! Over the past decade, Joe has privately mentored 300 plus organizations in over 20 industries in person! Including keynotes for giants like Microsoft, Bank of America, Wells Fargo, Equinox and dozens of other leaders in the financial, professional services, and marketing verticals. During this time, he has built a reputation for boosting company profits, helping to double and triple sales agents' incomes, and creating a "Domination Culture", for thousands of sales professionals and businesses.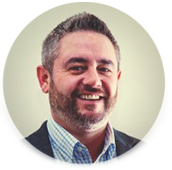 Eric Deem

OmniPrint
Eric Deem is an experienced garment decorated with over 20 years in the industry, most recently focused on the Direct to Garment segment. From my beginnings as an owner of a small print shop, to helping run the Operations department of one of the largest big-box shops in the world, I know DTG. I have developed workflows, printing guides, and best practices as well as managed the production of over 9,000,000 prints throughout my career. I have ink running through my veins!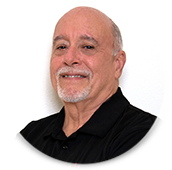 Chuck Burwell

OmniPrint
Extensive background in finance, accounting, insurance and healthcare management before switching gears nearly nine (9) years ago to the DTG printing field. I have worked in sales with my DTG customers throughout the U.S., as well as Canada, Puerto Rico and the Virgin Islands. I pride myself on working my customers to see both the value of their investment in a DTG printer, but also the value of specifically working with OmniPrint to enhance their ROI experience.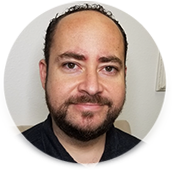 Edgar Pena

OmniPrint
10+ years experience in the apparel decorating industry using DTG, Screen Printing, Embroidery and Sublimation. I have experience managing production, production staff as well working with customers such as Uber, Mike Tyson and Coca Cola. Some of the projects I have developed and managed include; national event merchandising and warehousing, print on demand fulfillment, e-commerce development and API integration. Currently at OmniPrint International I work with our software development team helping develop and constantly improve our WurkFlow.net print to scan ecommerce and production management systems.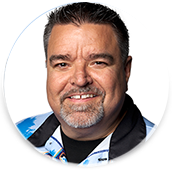 Dane Clement

Great Dane Graphics
Dane Clement, President of Great Dane Graphics and Vice President of Art and Creative Process for GroupeSTAHL, is well-known for his expertise in computer graphics and color separations. He has authored Artwork for Vinyl Cutting, Artwork for DTG Printing, Artwork for White Toner Transfers and T- shirt Artwork Simplified for Adobe and Corel users. Dane conducts seminars at the Impressions Shows, SGIA Expo, DAX, and PPAI Expo, and is a regular contributor to Impressions Magazine. He has consulted worldwide helping art departments work smoothly and efficiently, and judges for Impressions Magazine Impressions Awards and the SGIA Golden Image Awards.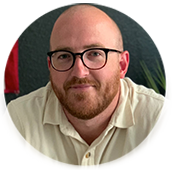 Ryan Wood

OmniPrint
For the last 10+ years, Ryan has been scaling businesses through growth marketing campaigns utilizing all-things paid digital media in market categories ranging from social-good ecommerce companies to mobile apps. Ryan brings a breadth of knowledge and tactical experience to every client he works with and ensures that all clients have a well-thought-out and strategically developed media plan that is tied directly back to the business's success metrics. Throughout his career to-date, Ryan has spent $100M+ in digital advertising campaigns, spanning across dozens of channels and businesses, and has a track record that ensures all of his clients are served to the highest degree of excellence possible.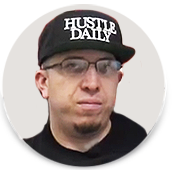 Mario Tovar

Marsuno
Mario Tovar is a designer based on Southern California. His career spans 12 years and started in 2007 as a freelance graphic designer. After graduating from CSUF in 2009 as a Graphic Design Major he worked for various ad agencies designing for clients like: Coors Light, Pepsi, Subway, Makita and various other household names. He left the ad agency world in 2011 to pursue his dream of owning his own agency, as well, as starting his own clothing brand. Fast forward to today, he now has multiple clothing brands generating millions of dollars online and at the retail level. You can see his work across the US daily.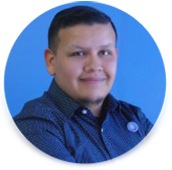 Sergio Ramirez

OmniPrint
My name is Sergio Ramirez and I am the Director of Digital Marketing at OmniPrint International and freelance under my personal brand Video Marketing Beast. Since 2010, I've been working in video production, post-production, and digital marketing with a wide variety of companies as well as a stint in the television and film industry. Over the years, I produced/directed/edited over 500+ videos for digital marketing purposes which helped these companies grow their revenue and brand awareness online. After 9 years on the production & post side of multimedia, I transitioned into the higher level direction of digital marketing while at OmniPrint International, where I helped strategize and execute campaigns which generated millions in sales!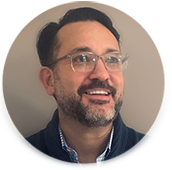 Chip Danby

Promo Marketing
Chip Danby is the Executive Vice President of the Promo Marketing Group brands include Promo Marketing, Power Meetings, Print+Promo and Distributor Connect. Chip has over 20 years of experience in the promotional and apparel markets, he has dedicated his career to helping suppliers and distributors build their businesses and connections. Most recently as the Director of Promotional Products for Delta Apparel, Duluth, Ga. Working with national and individual promotional distributors alike, he connected Delta's blank offering to its DTG2GO digital printing group and Fun Tees, Delta's high-volume package complete print team. Danby's experience in a variety of business segments, from uniforms to licensing to retail, allows him to provide invaluable insight. Previously, Danby has held sales, marketing and merchandising roles with Club Colors, Superior Uniform and Cintas.
Register Now!
Registration
Fee: