Print Colorful, Vibrant T-Shirts in Seconds with the Gold Standard in Direct to Garment Printers.
Wet Cap. No Clogs. Always Ready. OmniPrint.
For over ten years, OmniPrint has designed, built and supported the best printers on the market. We offer a direct to garment printing solution for virtually any type of business, as well as top quality inks and other supplies to keep your cost of ownership under control. In addition, we have introduced the new 330UV, our entry-level printer specifically for promotional products, which prints and cures in a single pass.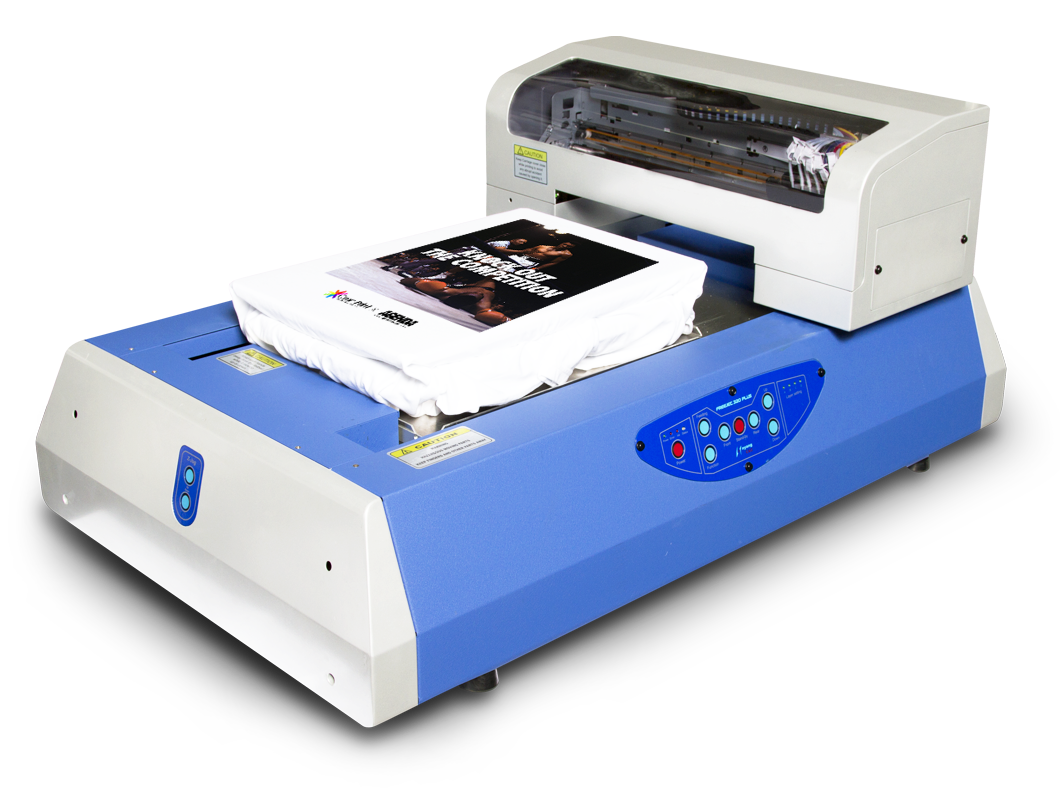 UV Printers
Freejet 330UV
Print and cure promotional products in one pass.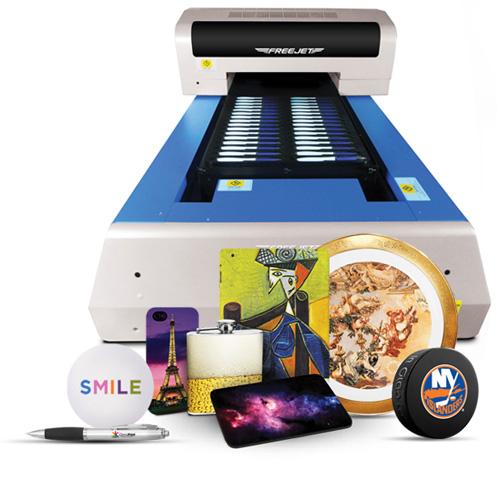 Request a Free Demo Today!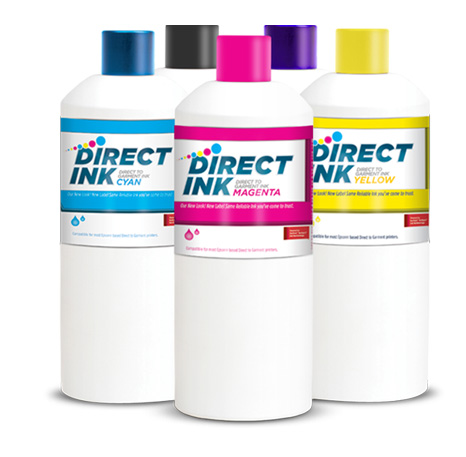 Inks and Consumables
Use OmniPrint Direct Ink bulk ink for a dramatically lower cost of production and higher profit margins.
Heat Presses and Equipment
OmniPrint partners with Hotronix, the leading manufacturer of durable heat presses, to bring you the best selection. Visit our online store to shop for the right heat press for your business.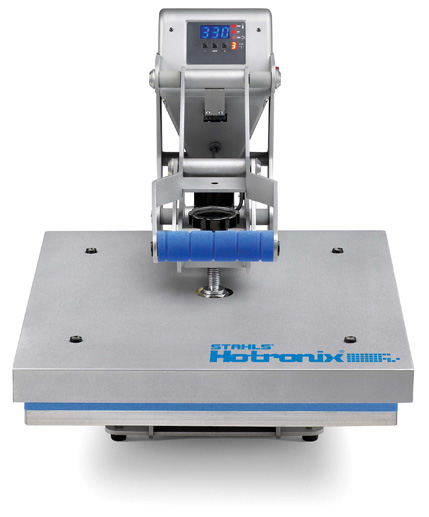 Request a Free Demo Today!
Instant Return on Your Investment.
The FreeJet 500TX operates on our industry leading Direct RIP software, for seamless printing on any light or dark garments. In conjunction with our Direct Ink (powered by DuPont Artistri), the Freejet produces bright and vivid prints on light and dark garments with optimal wash fastness on both cotton and cotton blends.
Talk to a Specialist Today
Request a Free Demo Today!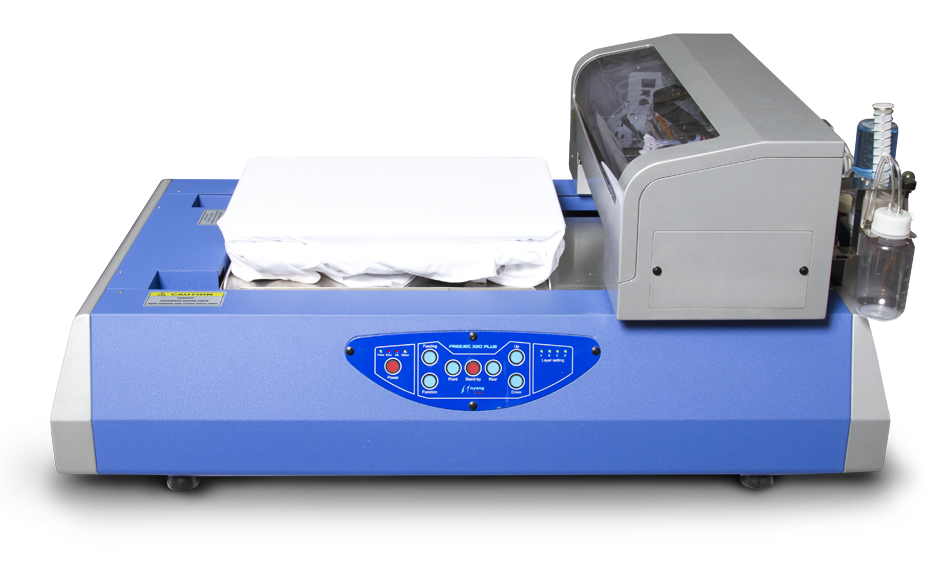 Speed Matters
With our revolutionary 'Production Printing Mode' we shave off half the printing time per print.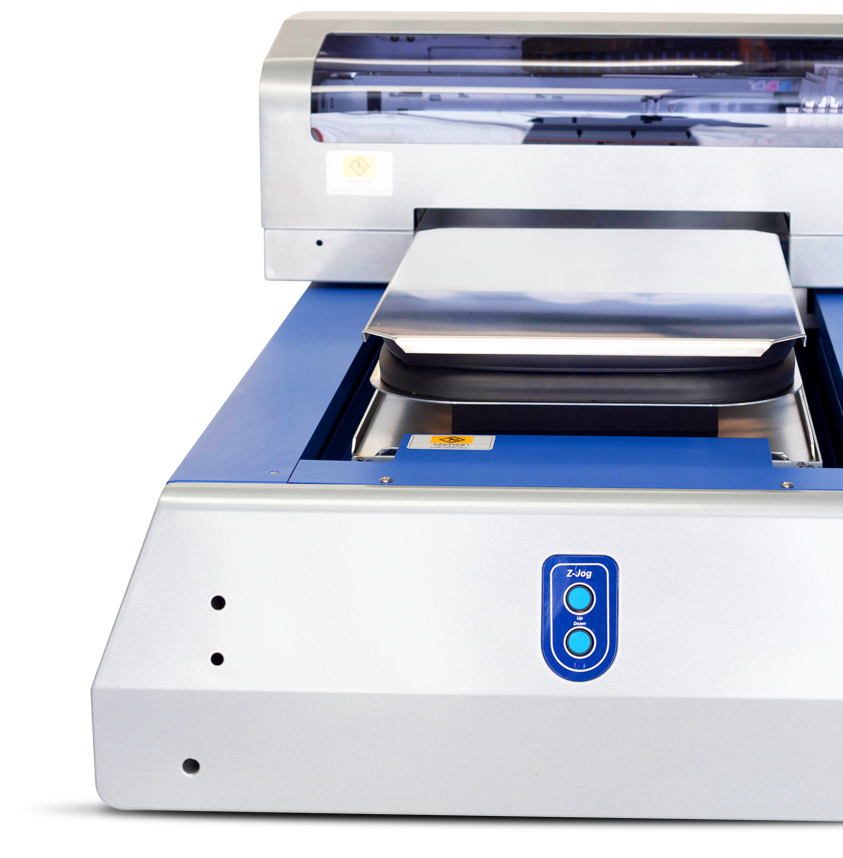 Request a Free Demo Today!
Simple, Easy to Use DirectRip™ Software
FreeJet uses our industry leading proprietary DirectRip software for seamless printing on any light or dark garments. You can even speed up your production by beginning the print cycle while the file completes the RIP process – no more waiting.
Request a Free Demo Today!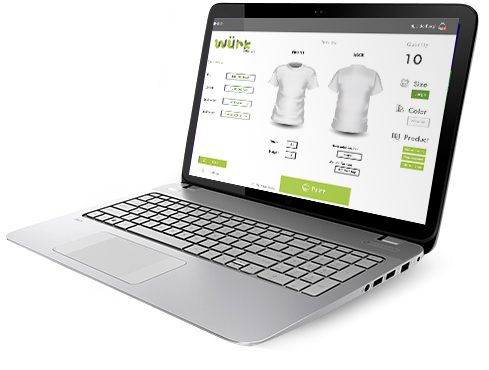 Best Substrate Versatility on the Market!
With our Interchangeable Platen System and moving head technology you can virtually print on anything with ease. Instantly print on t-shirts, hoodies, hats, towels, mouse pads, jeans, and much more!
Request a Free Demo Today!