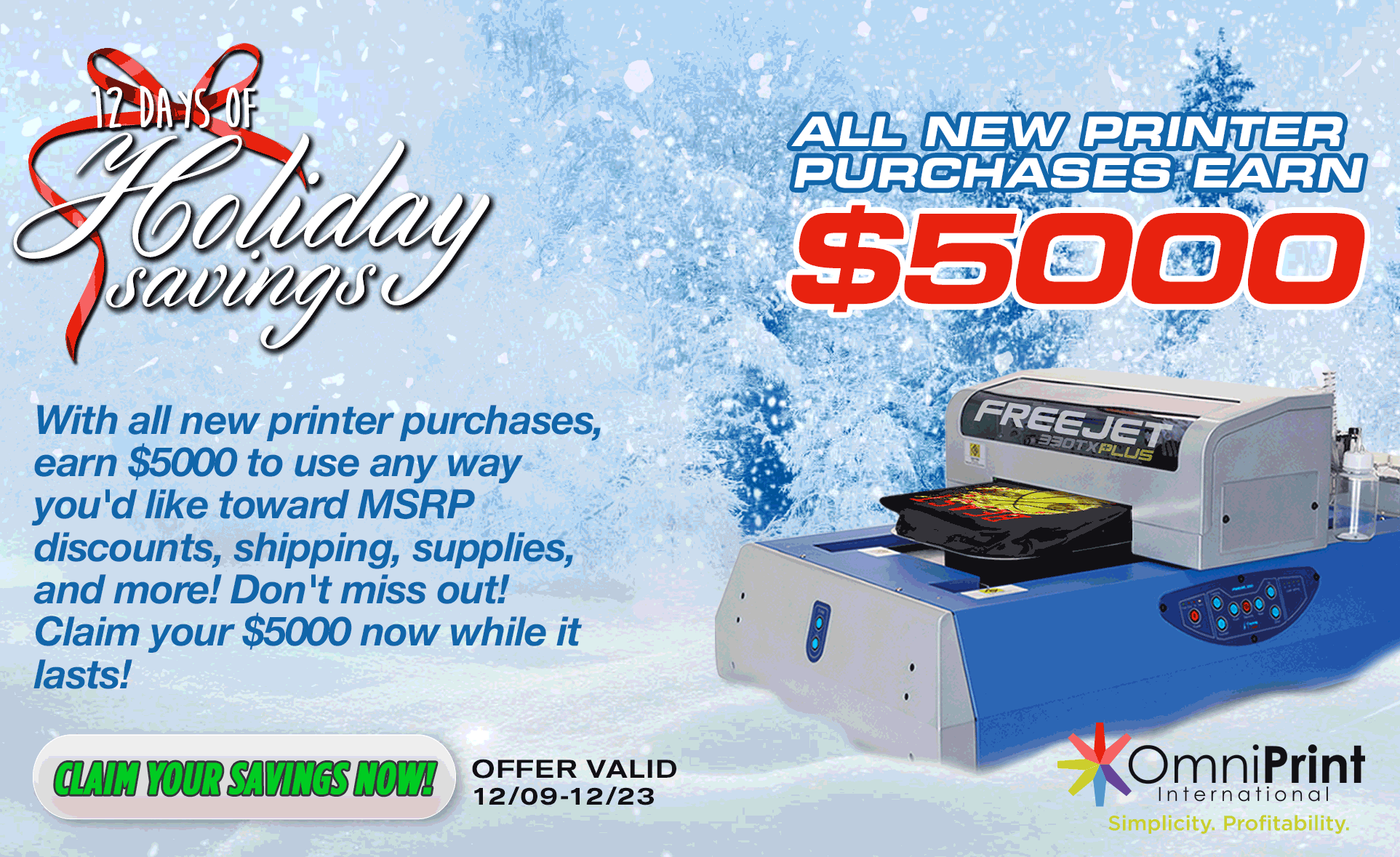 This holiday season, take advantage of the "12 Days of Holiday Savings" event from OmniPrint!
With all new printer purchases, instantly receive $5000 to use however you'd like whether it's
MSRP discounts, free supplies, or more!
You can even use all $5000 to invest in 5 full ink sets! With these 5 full ink sets, you can print
over 1700 t-shirts! You read that correctly! 1700! That's $34,000 in potential revenue! (based on
$20 per shirt)
Every new FreeJet DTG printer already comes with an ink set included which you can use to train
and practice with, saving the 5 ink sets for prints that will bring in revenue! Once you're trained and
ready to start offering these services to your clientele, you can use this ink to generate pure revenue
to put toward paying off your printer sooner (if financed)!
Even if you don't put it toward your printer payments, that's still $34,000 in revenue for your business!
Imagine what $34,000 can do for you and your business!
So don't miss out on this exclusive deal! Claim your $5000 now and invest in your future!
Learn more at http://bit.ly/2YDDfpx