Always Be Ready
Have you ever noticed that when you really need to get something done urgently something always happens to make it even harder to achieve? When it comes to printing t-shirts it is very common for customers to want challenging turnaround times. Thanks to the ease of set up and operation direct-to-garment printers can help you keep up with and satisfy those customer's needs.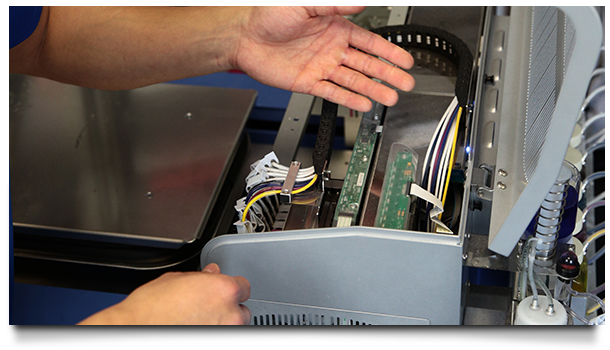 Because the printer is such a vital component to your business it is very important to understand the basic required maintenance and consumable components recommended. There are a few important things that should be followed to keep your printer ready to take any job you can throw at it. If you are new to Direct-to-Garment and looking into a possible purchase, this article will help you consider some things you may not have thought about.
Maintenance
Make sure that you follow the daily, weekly, and monthly required maintenance. Maintenance on the FreeJet line of printers is very minimal and takes only minutes. The amount of time spent however is not important, it's the point of just making sure you do it. Basically everything you are doing is a preventative procedure to ensure that your printer will be ready to print on a daily basis.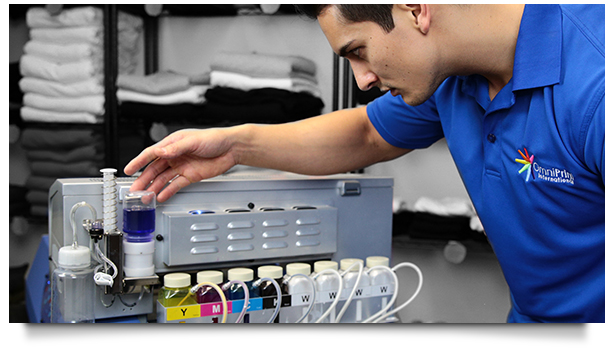 Maintenance is also something that should be factored in to the cost of operation of the printer. You should pay attention to the amount of time and how much product or ink is used to complete the process. If you already own a machine you will need to decide if you need to factor this into your pricing. If you are looking into DTG this is something you should investigate. For example, the FreeJet printer has basically no cost involved in maintaining the machine. Some other printers require things like a weekly or monthly flush of the white ink lines. This kind of routine alone can cost you $120 a month. Get a good idea of what is involved to just keep the printer running. If it costs you money daily just sitting there you have to understand it is going to affect your profit margin from one printer to another. Check out our YouTube channel for the webinar we did on the "Cost of Operation."
Consumables
The main consumable for DTG is obviously inks and pretreatment. Ink and pretreatment are two things you need to have on hand with a decent amount of back up. Waiting until the last moment to order ink can turn into a major headache for yourself and your customer. In most cases you can expect to wait 3 or more days to receive the ink after ordering. Paying for priority shipping will be very expensive and seriously eat into your profit margins. In most cases you have already quoted a price and that emergency shipping is going to cost you. Plus it just adds that extra level of stress that nobody needs. To be safe you should always have an extra liter of white ink, 500ml of CMYK colors and a gallon of light and dark pretreatment.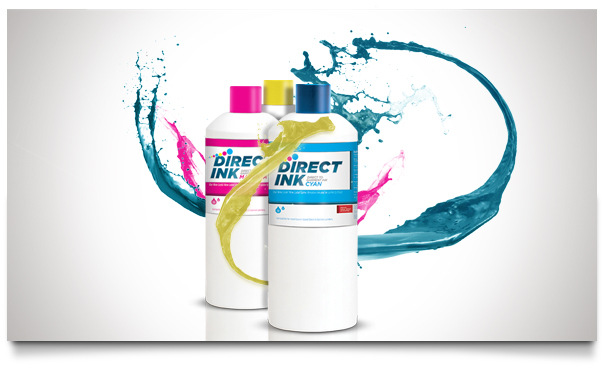 Something that goes along with consumables are specific parts on the printer that have a certain life expectancy. It is very important to understand what components are considered consumable and at what point they should be replaced. This is also something that can have major differences from one brand of machine to another. When looking into purchasing a new printer you should make a big point to understand what the printer will require on a daily, monthly and yearly basis. This may add up to thousands of dollars you never would of thought about eating into your profits.
In comparison to most all DTG printers, FreeJet have a very minimal amount of consumable components. Because OmniPrint International is a Direct-to-Garment company we know what is needed to keep your cost low and your profit high. Other companies that are mainly desktop printer manufacturers have a desktop mentality. High ink costs and consumable parts are not the best formula when it comes to making a profit printing t-shirts.