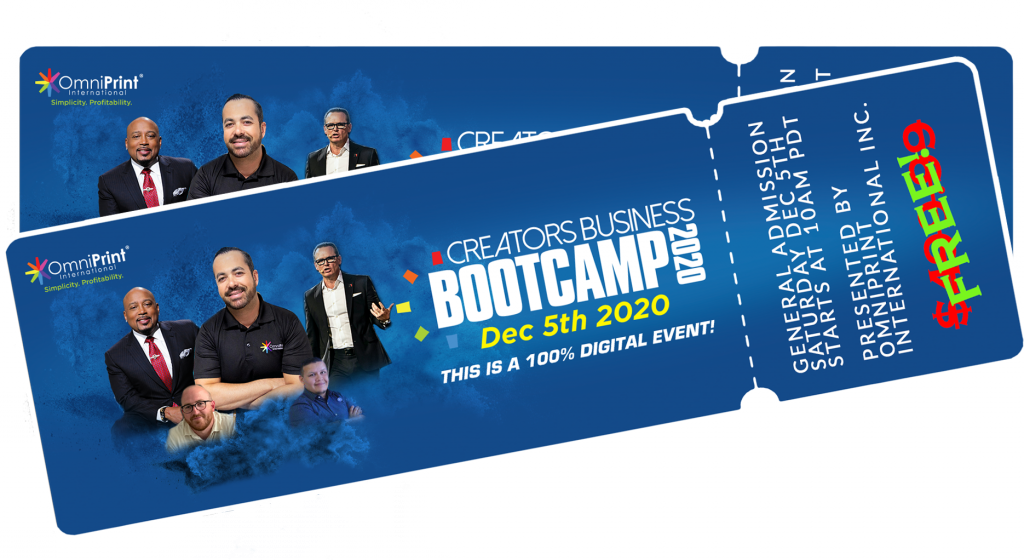 Want to change your life, and get everything you've always dreamed of? Are you ready to take the next steps to create something better? If so, you're not alone. Join us for the Creators Business Bootcamp on December 5th, 2020 to learn what it takes to succeed in life, business and beyond!

Creators Business Bootcamp is a FREE cash-flow generating business bootcamp designed to help you learn actionable strategies that will grow your business ahead of 2021. Take the first step with other like-minded individuals and learn what you can do to succeed. 

The Creators Business Bootcamp is streaming LIVE on December 5th at 10 AM PDT, and features a powerhouse lineup of keynote speakers including:
Daymond John (from ABC's Shark Tank & Founder of FUBU)
Brandon Dawson (CEO of Cardone Ventures, 10X)
Victor Pena (President/CEO of OmniPrint International)
Sergio Ramirez (Director of Digital Marketing)
Ryan Wood (Paid Media Strategist)
And so much more!
Don't miss out on this FREE digital event! Spots are going quick, so register NOW by clicking/tapping here!