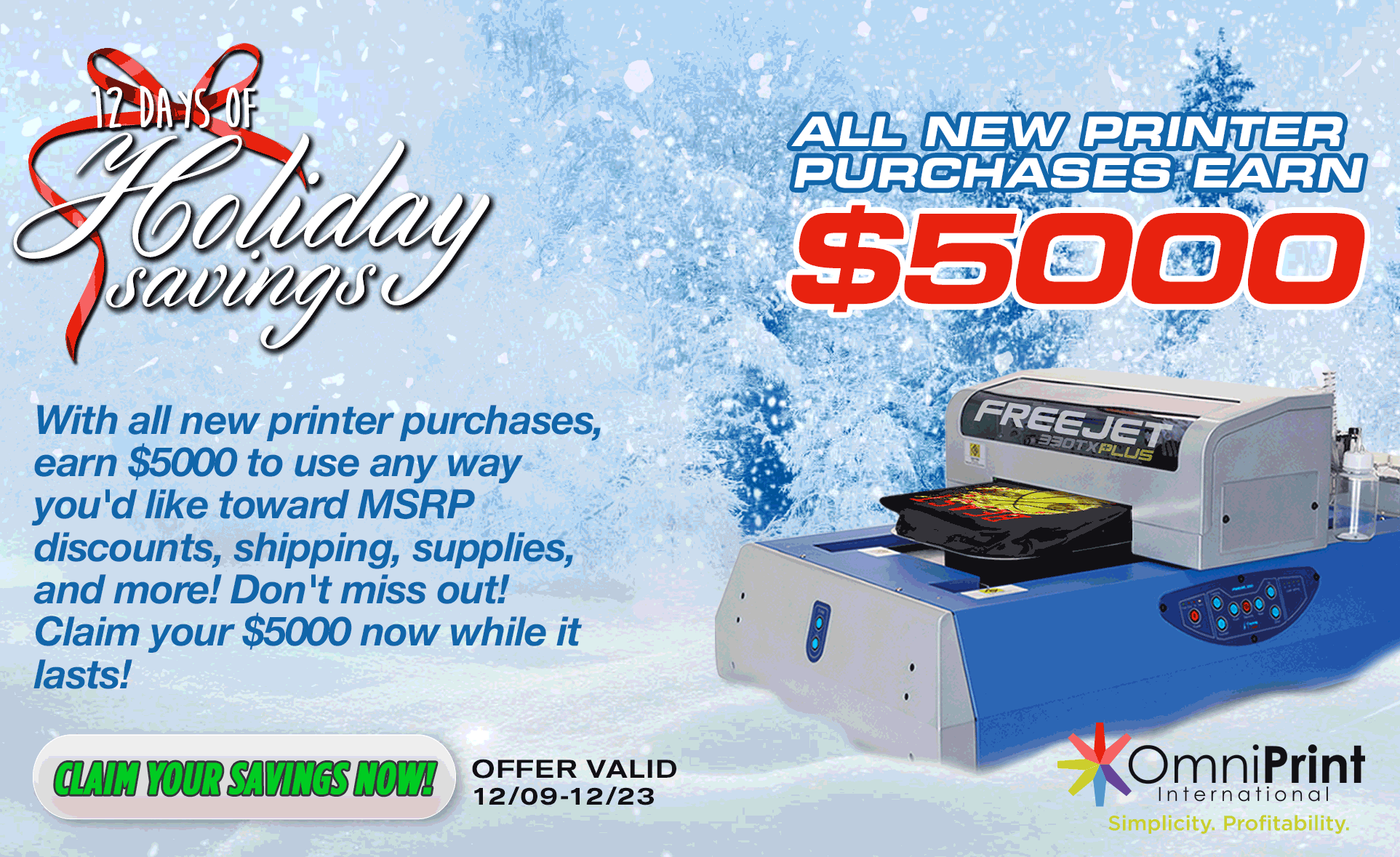 This holiday season, give you and your business the gift of DTG with the award-winning FreeJet 330TX Plus!
The FreeJet 330TX Plus DTG Printer has time and time again been named the Product of the Year by the Specialty Graphic Imaging Association (SGIA) for its achievements in print quality and vibrancy on a wide variety of garments ranging from cotton to 100% dark polyester, a feat that other DTG printers still struggle with to this day! In addition, the Wet Cap and White Ink Circulation
During the 12 Days of Holiday Savings, OmniPrint is giving away $5000 in credit with all new printer purchases for use on a wide variety of options ranging from MSRP to shipping and inks/accessories! Use $5000 anyway you want within the OmniPrint store!!!
You can even use it on our brand new Direct Treater Dual Pretreatment Machine!
The savings and possibilities are endless! Claim your deal now!