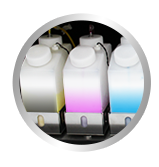 The Best Cost Per Print
Our Industrial bulk ink system saves you money by eliminating costly cartridges. The combination of buying ink in bulk containers coupled with the highest quality Direct Rip Software reduces your production costs.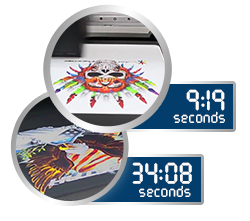 Industrial Speeds
The cheetah is fast...really fast.
Request a Free Demo Today!
Dual Independent Platten Technology
The Cheetah was designed with productivity and output in mind. The individual platens can be configured to work independently. This means that when an operator is unloading one garment, the printer is busy printing the next garment, thus increasing productivity.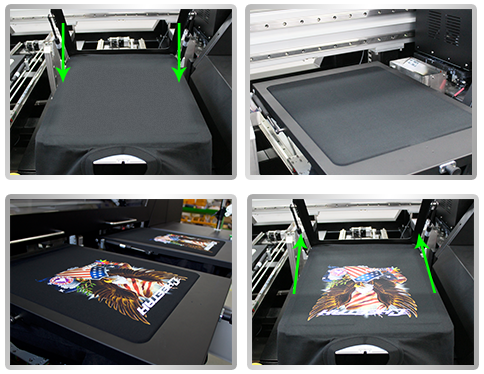 Space Saving Footprint
The Cheetah can produce a heavy workload in a fraction of the space required by traditional silk screening equipment, thereby increasing the revenue that can be generated by your workspace.